MVNO SaaS a complete suite of services
MVNO SaaS is a cloud service including a complete suite of services to be used by any corporation that need a fully managed MVNO service.
Leissner is providing a good experience with the well proven MVNE platform that has been used for more than 10 years – serving 15 MVNOs in for Hi3G Sweden and Denmark as MVNE partner. In addition to this Leissner MVNE Platform is used by MVNO:s to connect to Orange in France. Leissner offer this MVNE platform to international MVNOs as a turn key solution. With this solution Leissner is able to provide any operator with a full MVNO SaaS solution including SIM cards and provisioning, all you need is a MNO agreement. There are possibilities to place nodes such as PGW/GGSN closer to the end users to achieve lower latency and maximize performance.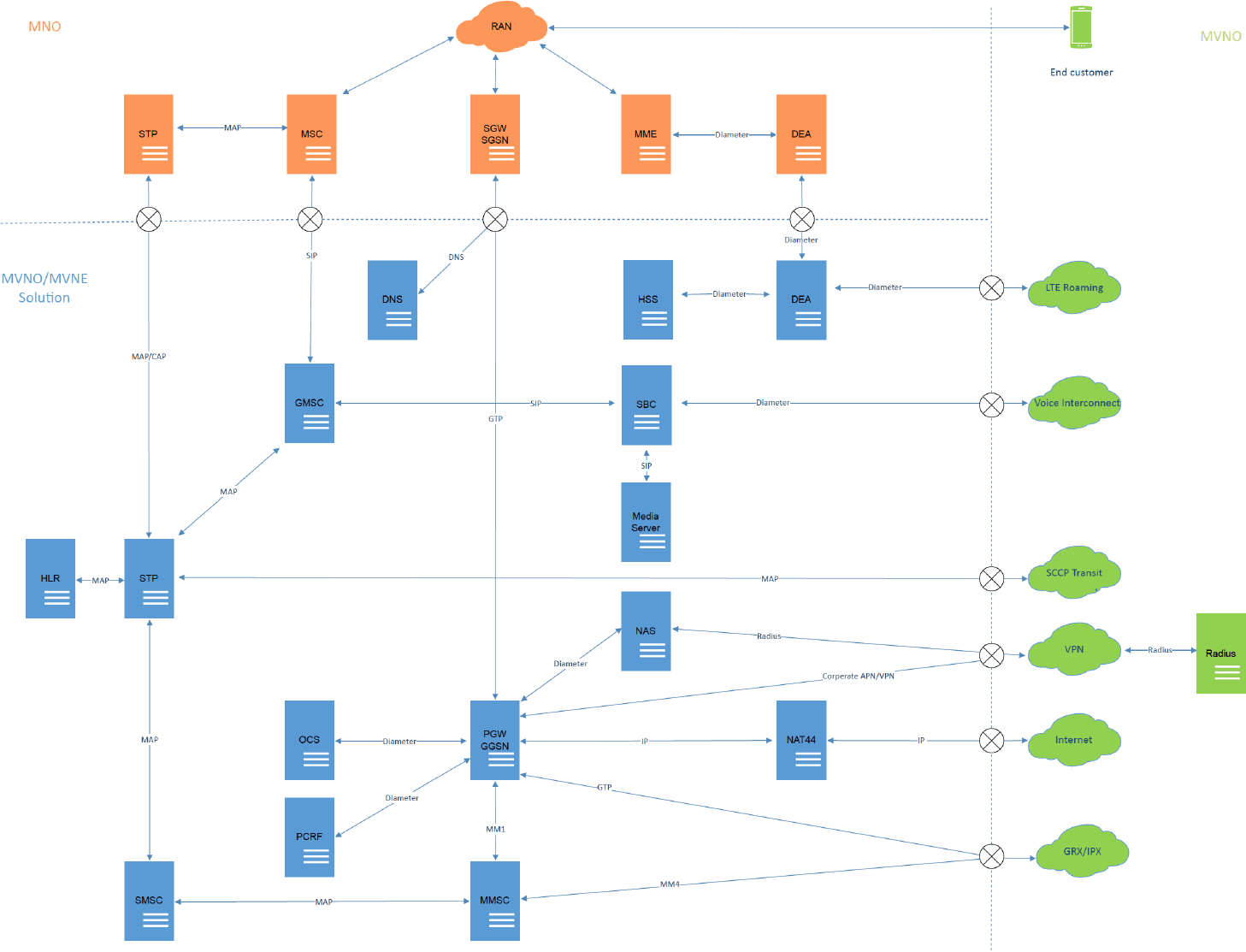 Short Time to Market
Focus on sales – Leissner acts as your technical department
Small investment
Pay for what you use
Leissner handles second line support
Functions
Data
●
SMS
●
Standard SIM card by Leissner
○
eSIM for consumer delivered by Leissner
○
eSIM for M2M / IoT delivered by Leissner
○
eUCC card by Leissner
○
SIM card or eSIM from third party
○
IP-Transit
○
MMS
○
MMS Interconnect
○
Voice circuit switched
○
Voice packet switched
○
IVR
○
Voicemail
○
Notifications via SMS
○
Redirect to landing page for data top-up
○
Short code USSD Messaging
○
Traffic Control and PBX integration
OCS
●
Roaming block outside of EU/EES
○
Policy Control
○
SIP trunk
○
Voice traffic steering
○
Corporate APN
○
Administration & Services
API
●
Statistics and report
●
CDR from Leissner
●
SIM OTA, SIM card by Leissner
○
SIM OTA, SIM card third party
○
SLA Pro
○
Consultation
○
● = Standard function, included
○ = Optional function